---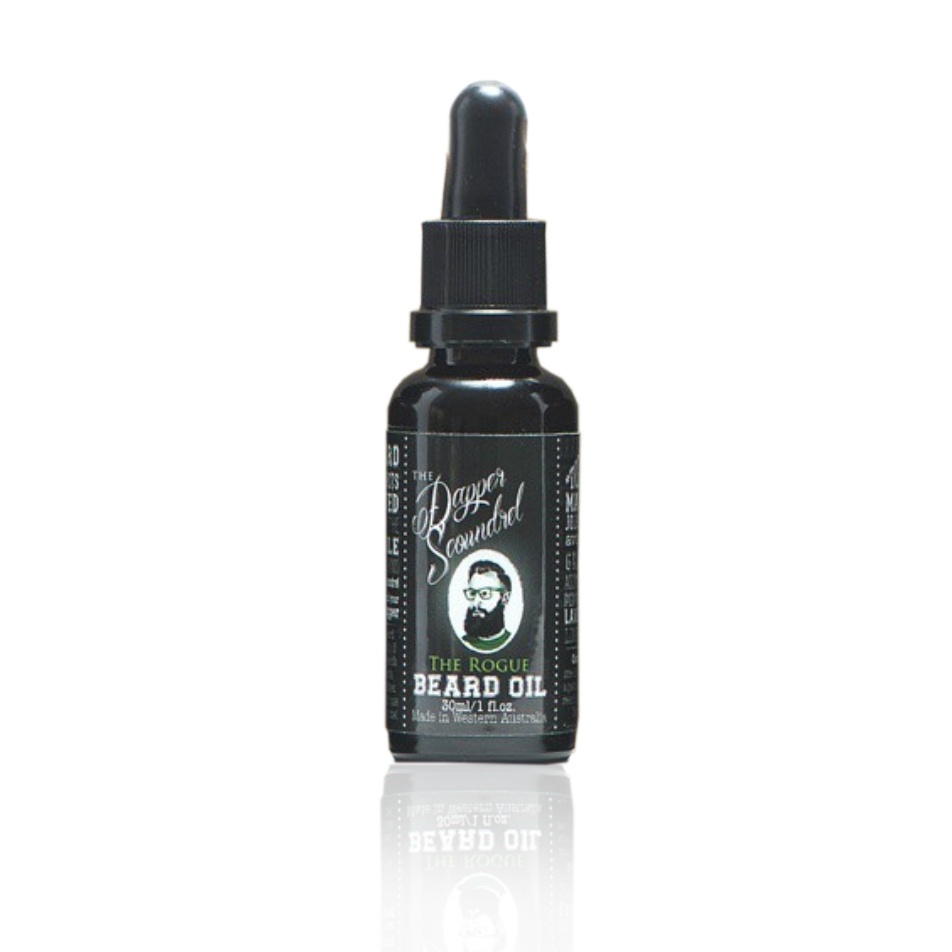 The Rogue Beard Oil
---
The Rogue Beard Oil is a 30ml bottle designed for the bearded men who love to take care & nuture their beard.
Use 4 to 6 drops on stubble & short beards and work through - 6 drops plus on big beards starting at the mid-lengths & ends massaging through to the root area of your beard. 
The Rogue contains traces of Macadamia Nuts, JoJoBa American Oil, Avocado Virgin Oil, Grapeseed Oil & combined with essential oils Peppermint Arvensis Lavender & Sweet Lime Cold Pressed.