---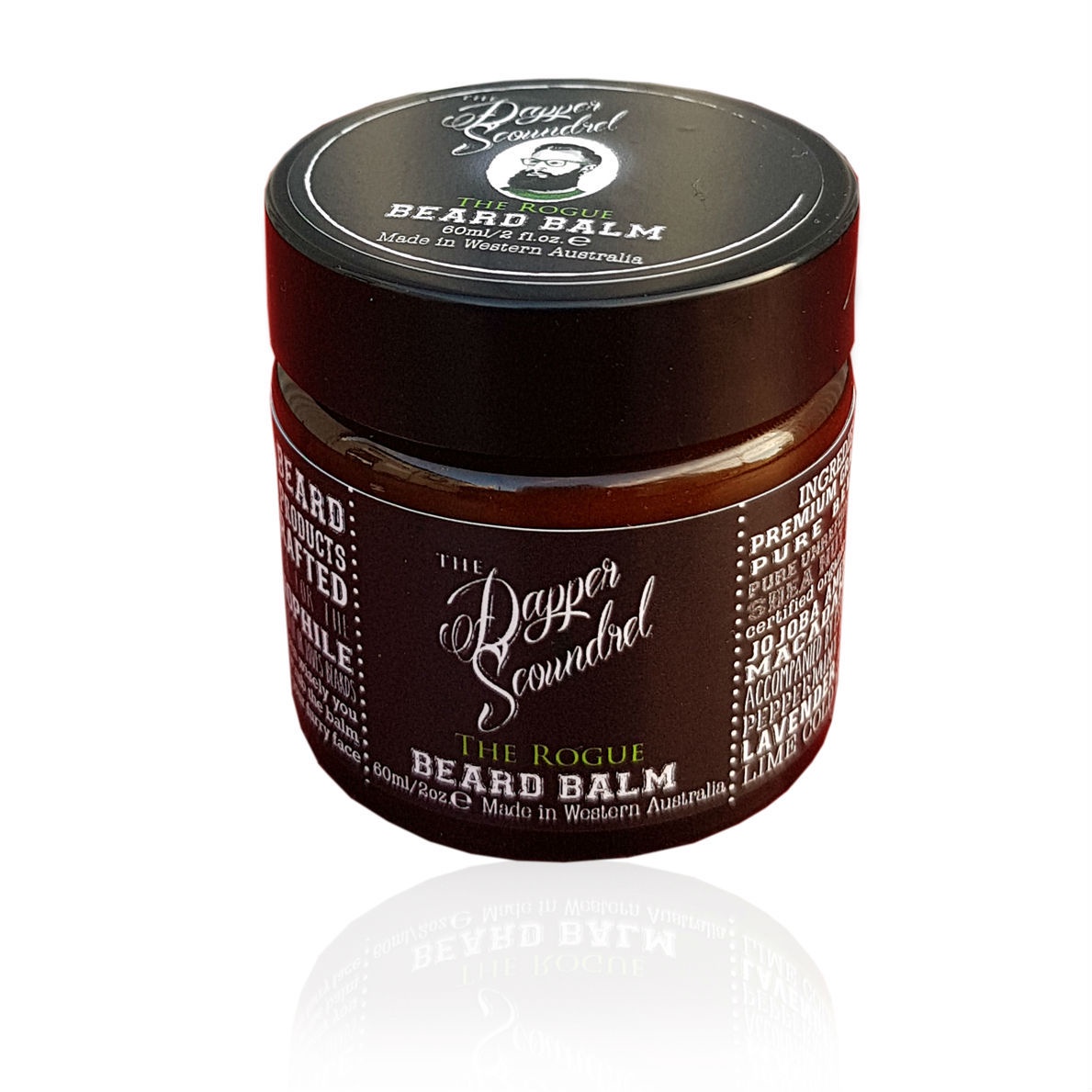 The Rogue Beard Balm
---
The Rogue beard balm is a 60ml jar of light wax designed for the bearded men who love to take care & nuture their beard.
To apply the wax to your beard start by using roughly around the same amount that you would apply onto your tooth brush. Rub the wax through your finger tips and begin applying to the mid-lengths & ends of your beard & begin shaping to your desired style.
The Rogue beard balm contains traces of Macadamia Nuts, Premium Grade 100% Pure Bees Wax, Pure Unrefined Organic Shea Nut Butter, Certified Organic Coconut Oil, JoJoBa American Oil, Macadamia Oil & combined with essential oils Peppermint Arvensis, Lavender & Sweet Lime cold pressed.