---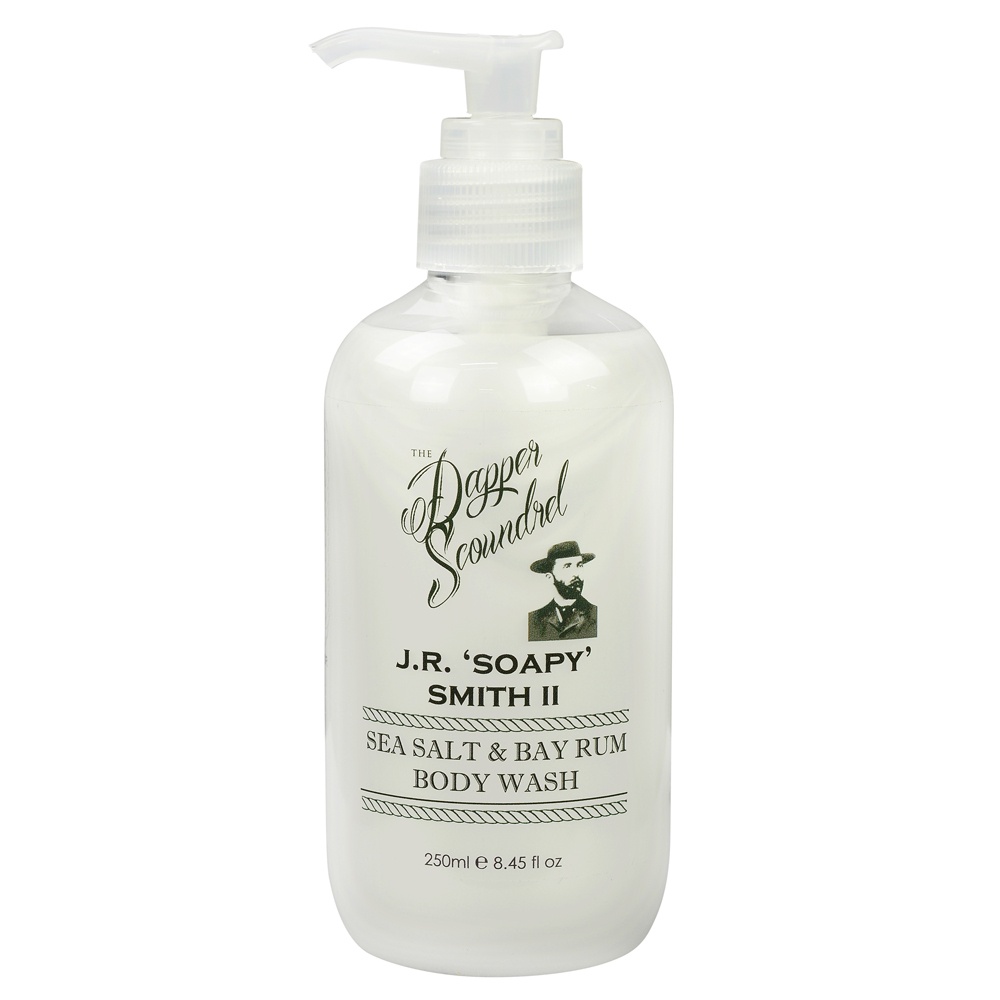 J.R. "Soapy" Smith II
---
J.R. Soapy Smith is a sea salt & bay rum body wash.
The 250ml bottle gently cleanses & conditions the skin ensuring a luxurios shower or bath experience. The bay rum scent has been associated with Barbering Traditions with origins of the West Indies where rum was blended with leaves drom the Bay Tree & for that unmistakably old fashioned fragrance.
The product includes extracts of Green & White Tea with no traces of Propylene Glycel, Parabens, Triethanolamine, DMDM Hydanation, Dioxane, SLS or SLEX.